Last update : 01/04/2022

Vous préparez votre
voyage parapente
? Cet article est également disponible
en Français
What's new ?
In addition to the real-time weather map for paragliding, Parapente-mexico now hosts a list of paragliding schools.
This list comes mainly from the list of French paragliding schools (and therefore labelled as such, EFVL)*but other schools are also available.
* Each french paragliding school holding the EFVL label undertakes to adhere to a quality charter.
This is therefore the most comprehensive list of paragliding facilities, whether you want to :
How it works ?
The dedicated page lists all the schools, as well as a map. By default the map is centred on metropolitan France. But you can change the scale, and the location. You can even find schools near you by clicking on the icon (
), in the bottom left corner of the map.
Each school belongs to at least one category. It is also possible to filter the results by category, by clicking on the category button. The map will also show the results for the selected category. Please feel free to look at the details of the different services offered.
It is then possible to access the page of the paragliding school concerned, by clicking on its name, or directly on the map.
Come this way :
https://parapente-mexico.com/en/paragliding-school/
Which paragliding school ?
We advise you to read this article (in french).
How a paragliding course work ?
Whether you are a beginner wanting to learn or more advanced pilot wanting to improve your paragliding skills, we have already covered the subject:
Paragliding for dummies
And in winter?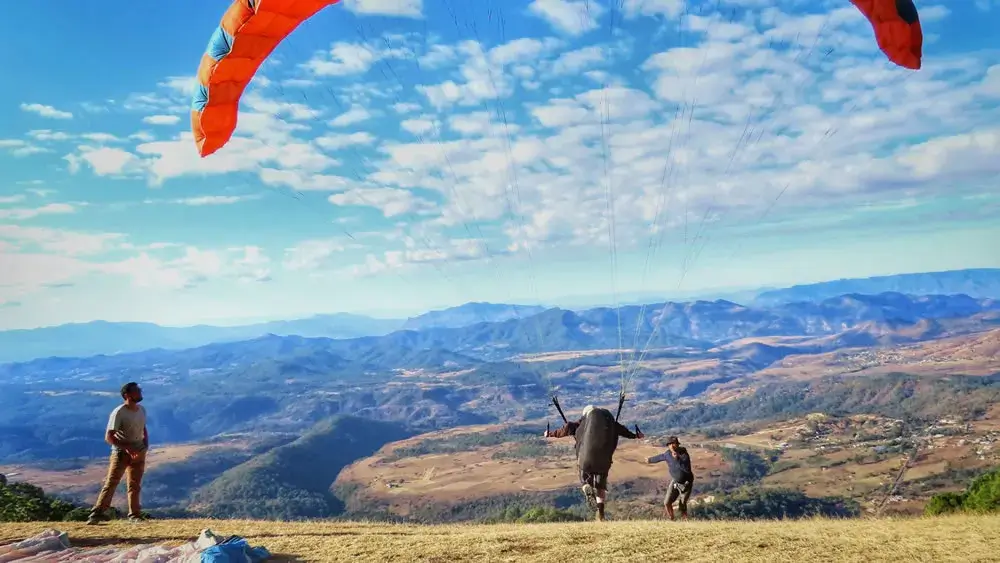 Of course, if you want to learn to fly, or continue to fly paragliding and improve your skills this winter, we are at your service here (with our partners) in Mexico from November to February, because paragliding is a seasonal activity, and most schools in the Northern hemisphere close temporarily at that time.
In short, don't hesitate to contact us (or like our facebook page) to be informed of the next course dates.