Last update : 13/12/2021
It's been almost a month since I arrived in Valle de Bravo this year.
The opportunity to take stock. And write in the first person.

Vous préparez votre
voyage parapente
? Cet article est également disponible
en Français
Doubts and scruples
I didn't really know how I was going to be received (me the gringo, vector of the virus?). And I myself was not sure that I would be allowed to "pass" until the last moment. Leaving Europe, as when arriving in Mexico. And then I also had a bad conscience to leave. But since the owner of my apartment to whom I had told I "will try" to move to Mexico, had already rented the apartment for December, I found myself up against the wall.
This article is a bit dated... A more current version : November '21 in Valle de Bravo.
The day before departure I received an SMS from the Spanish government, asking me to do a PCR test to enter the territory! Information taken, it did not concern the stopovers. Phew.
It took cunning to come. Usually it is the Grenoble airport shuttle that I use to go to Geneva. Due to the Covid, no more shuttle.
I had to leave Annecy, where I was leaving my apartment that I rented for the season. I arrive in Grenoble, just enough time to drop my things off in a garage
before taking a TER back to Annecy! From there, the Annecy-Geneva bus still operates, probably because of border crossers. In short, already a good day's journey, to return to the same place.
Arrived at the airport, a little atmosphere of the end of the world. Almost no one!
During the stopover in Madrid, many more people. The Madrid-Mexico plane was full.
I go through Mexican customs, I am asked if I am coming to find family. I agree. It is somewhat true. And they let me pass.
Arrived on site, in reality the welcome was most cordial. Everyone said to me "a milagro!" " (a miracle).
Certainly the pandemic is here. Finally in Valle de Bravo not really, but in Mexico city ("DF", as we say here), yes.
there are restrictions: No more than 30 pilots taking off from Peñon per day. 200 pesos fine for those who do not wear the mask, or about 10 €.
For us that makes a smile, next to the French 135 €, but it is a sum for many Mexicans.
The paragliding season starts well
"Dona", a paraglider from Avoriaz, contacted me before my departure to join me there. But as I was not sure to leave, to arrive there, I did not follow up. He calls me back once I get there. He comes in spite of everything. It is because he steals the animal well! It makes you want to change wings. I have the impression that my Spice is a little rinsed, and that the resetting is not enough any more, after three big seasons of flight and some 400 hours of flight. In any case, that's the excuse I found.
One day, I am flying with Dona, Mandril and Maxime, a French man who lives there. His vario is kidding. He prefers to shorten his cross-country flight and fly back to Valle de Bravo. For my part, I am not very happy with the lack of communication between the pilots and I decide to do the same with a little delay.
On the way back, he finds the confluence, and thinks it's a shame. He continued towards Monarcas. He tells us on the radio that it's super good, and that it is at 3800 m.
It ends at an altitude of 5000 m, flying over the "Nevado de Toluca" volcano. As for me, I do Monarcas, and for the first time I manage to return to the lake then, passing just finesse above Monte Alto (take-off from the lake, la Torre).
I have been flying for a few days with the M6 of my friend "Pony" who finds it very aggressive since Marko and I recalibrated the wing last year. He wanted me to try it out to find out what I thought about it. In fact, I have the impression that she moves less than mine, yet of a lower category on paper. Certainly, we feel the energy of the beast, but also its performance.
And in addition, I do not take ballast, unlike what I do with the Spice, although they have the same PTV. Astonishing, but it is also true that the sail is heavier.
I offered to buy or rent Pony from him, but he doesn't want to hear about it. I would find a way to compensate him. I think he got used to flying with a nose-up, very stable wing. And since it was re-trimmed he took a few closures with it, it calmed him down. It hangs in my face, surely. But so far all is well.
"Only" 13 reported thefts, or 30 hours of flight time and 462 kilometers. Or 35 km and 2h18 per flight.
I don't fly solo every day, the season is still long, and it's a question of staying the course!
I did two 10-minute hang-gliding flights (it didn't hold up yet, or it held more), including one where I didn't reach the ground and I lay on my stomach (a first!), twisting my ankle a little.
And then it was the red light ...
From Saturday 19 December until 10 January, the State of Mexico went through a red light (sémaforo rojo), due to the resurgence of the epidemic in the state of Mexico.
The main take-offs from Peñon and La Torre are closed. Strangely, the ban is variable geometry. It continues to fly on ancillary sites.
Andy, an American monitor I know arrived on the first day of the pandemic. "In the nick of time," as I told him. Suddenly, he left with his group to Tapalpa, near Jalisco. I went there in 2017. It's nice but it's far. Especially in a truck. 10-12 hour drive. He offered to come, but I preferred to stay here.
Long live IT
I took my PC for once. I hesitated for a long time, but it allows me to work on the website. This same site that you are seeing, and which must make you want to fly to Mexico next winter.
I had started it on the first day of confinement, on my return from Mexico, then continued during the "second wave" until my departure. We don't change a winning team. We put the cover back.
In fact, I do not see the time passing, it takes a long time ... I add a feature: I add two bugs. I do a "deployment", I crash the site… Ah! the joys of computing.
Lately I have been working on site optimization. Pinaise, it took me a while, but I got there. I'll skip the details, but it's based on image optimization, file minification and concatenation, CDN, "lazy-loading" ...
See the result, I took a screenshot I'm so happy, because it might not last: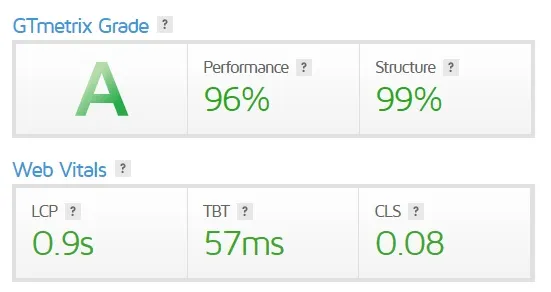 Discovering new paragliding sites
I went to a site near Amanalco (Turcio). But in front of the configuration of the place, I preferred to give up. An X-Alps takeoff. With a false slope at the exit of take-off, or it is necessary to slalom between the trees, in turbulent conditions. 80% that it passes. It's not enough for my carcass. It would be a shame to stand out in full confinement.
In addition when arriving in the valley, there were high tension lines everywhere.
Some have taken off. Like Luke, who also flew for the first time with his GIN Puma:
Zac's is nice too:
With Marko, we went to see another site the next day, whose name I would not say because it is private (Tilostoc). It was a question of doing scouting to consider making two-seater there during the duration of the ban. An entire program.
The site is nice, but in a two-seater, it's not desirable: We take off on a delta ramp, and in a strong wind. In addition, the idea was also to spot the landing. Lack of luck, we went cross-country, landing on a paramotor base near the lake.
Tomorrow I will surely go for a walk in Elefante, with Dona and Owen. a good little site in Soaring a priori. But difficult to "get out".
To conclude this rambling article: I did well to leave! But I obviously regret that the Peñon is closed for a few days. This is a really great site, and I miss it (and not just me). It allows you to discover other sites, but what a hassle!