Beginner & Intemediate course (Dec 2022)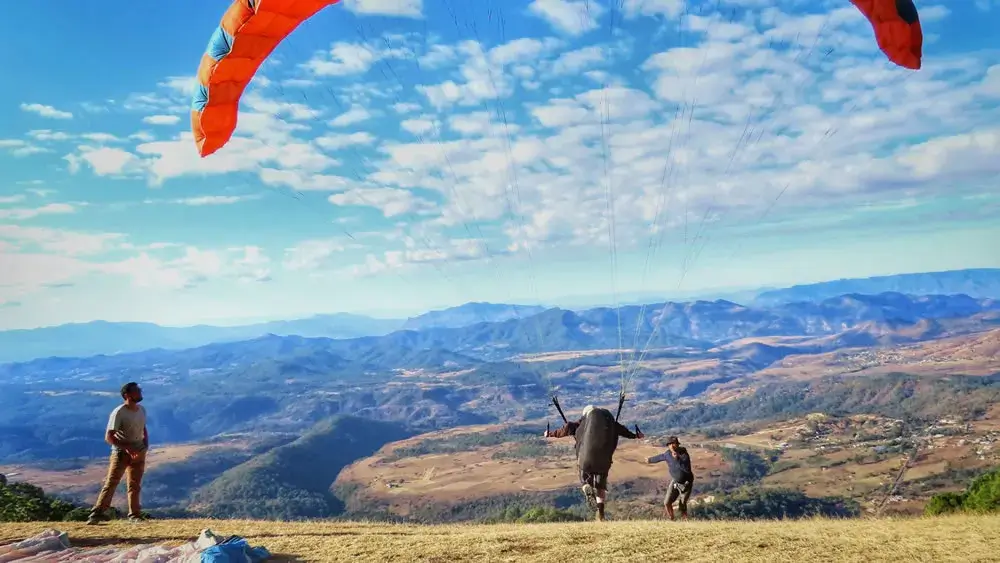 Together with Marko Hrgetic, master instructor APPI, we are setting up a A1-A2 (according to APPI).
No previous experience is required !
The course is quite intense, but you should be able to take off, fly and land pretty much on your own on this site and in smooth conditions by the end of your training.
Flying is man's oldest dream, and within reach.
It comprises both theoretical and practical courses :
You will make your first attempts at inflating the glider, helped by your instructors. Within a couple of days, and after a paragliding tandem, you will able to fly on your own, under the guidance of your instructors.
By the end of your training with us, you will have between 10 and 20 solo flights.
You should be signed off at the end of your training, provided you pass the theoretical and practical exam.
The course includes :
Gear (harness, certified en-A canopy, reserve, radio, helmet)
Club fees
Transportation with driver from Valle de Bravo to the flying site, which will host the Paragliding world cup superfinal in december 2022 !
It does not include : 
Important :
Theoretical courses are taught in English / Spanish. So you need to understand at least one of these idioms.
But if you read these lines, I assume it should not be a problem.
These courses does not happen every week (nor month), and are quite popular. Space is limited.
So book your spot while it lasts !
Questions ?
Feel free to contact us (email / whatsapp), or via the contact form down below, if need be.
10/12/2022
-
18/12/2022
MX 27000